Advertising that reaches consumers outside their homes is sometimes commonly known as outdoor advertising, out-of-home advertising, or out-of-home media. According to the Outdoor Advertising Association of America, 70 per cent of consumers' time is spent in front of outdoor advertising.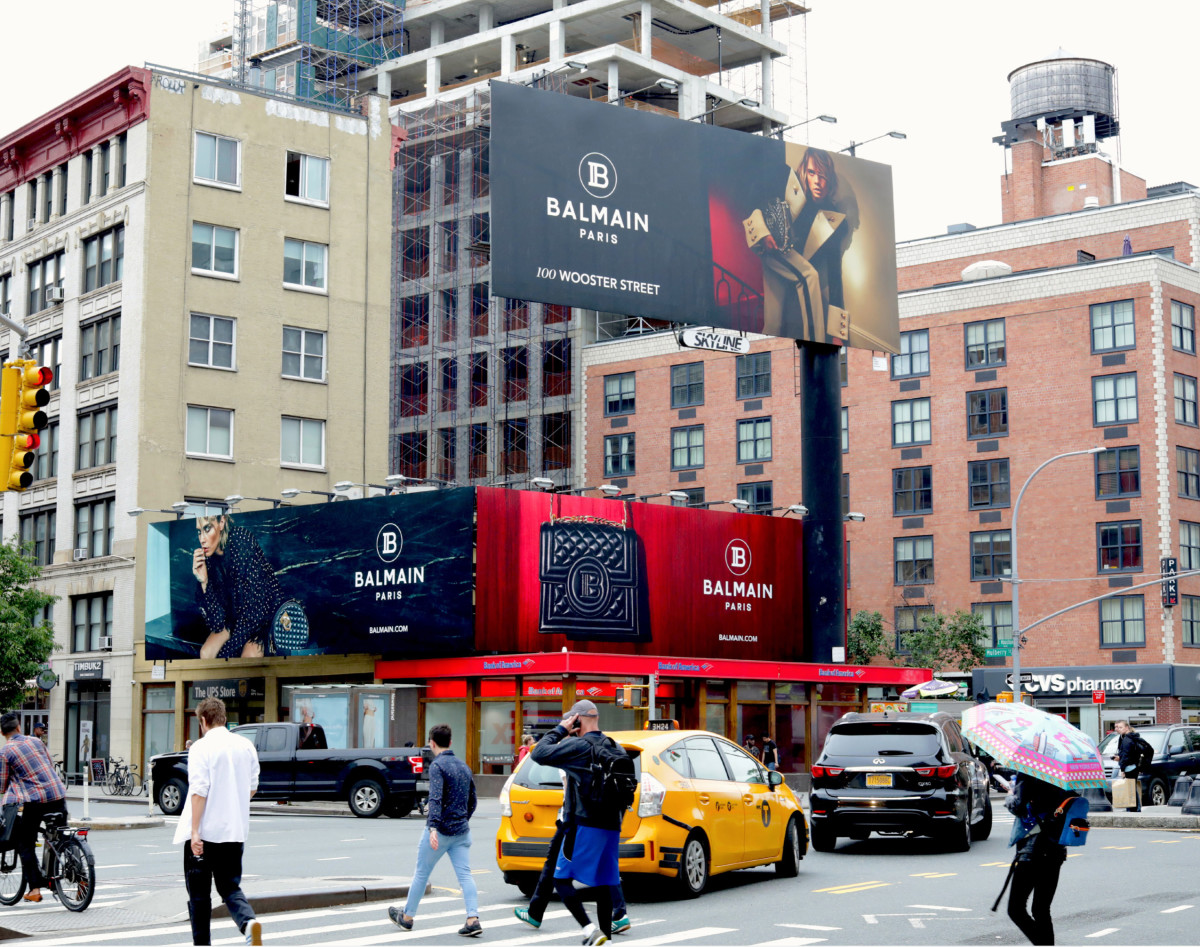 What Is A Media Buyer?
A media buyer in the OOH space is an agency or person who is able to get deep discounts for clients. How? As an outdoor media buyer, Plutus Media has relationships with the largest OOH vendors globally and in the US. By leveraging these relationships, Plutus Media is able to get large discounts for any placement or placements, some times over 70% off rate card price. This applies to billboards, wall-scapes, public transportation ads, and more!
The outdoor media buyers have perfected these traditional advertising techniques over the decades. You may think that ads on billboards and on the sides of buses have gone away. Still, multiple factors, including the convergence of new technologies, have led to a resurgence of outdoor advertising. Outdoor advertising media buyers are a great way to increase local traffic in urban areas thanks to low competition, low costs per thousand, and high visual impact.
Outdoor media placements depend on location for their success. For example, if someone belongs to New York City, Brooklyn, and Long Island, then for him, the Outdoor media placements depend on New York City, Brooklyn, and Long Island's best places. In that case, inventory shortages are possible. Providing you with the ideal locations is the responsibility of the marketing agency such as Plutus Media, marketing agency as media buyers. Plutus Media examines many factors when selecting options for customers' creative messages. The marketing agency analyses the market and delves into the space to understand how customers' ads will be seen and interacted with. Marketing agencies even suggest the most effective creative execution for the space and location, whether a digital billboard or a bus wrap.
Types of Outdoor Advertising
Billboards are the most well-known type of outdoor advertising. There are three main types of outdoor advertising in the present day:
Wherever a person lives or travels, they are likely to have seen billboard advertising. A billboard is placed on the side of a highway or along a less-travelled road in a non-urban area. They are almost everywhere because they provide efficient and cost-effective means of communicating key information, such as the closest fast-food restaurant, the closest motel, or campgrounds at the next exit.
2. Street Furniture
"Street furniture" is not just benches or park shelters but also news racks, telephone booths, and shelters for buses.
3. Transit
Outdoor transit advertising typically consists of ads on the sides of buses. Still, outdoor advertising also occurs at subway stations and within subway cars, in taxis, along airport walkways, and wrapped around vehicles – a trend that is happening more and more.
Other Forms of Outdoor Advertising
Consumers find advertising everywhere – in supermarkets, sports stadiums, and health clubs. You can use high-tech – think digital – or low-tech – like a mini-poster you can pin to a cafe bulletin board offering dog-walking services. Guerilla marketing is also a popular for, of OOH.
Digital Outdoor Advertising
Using electronic technology to change what's displayed on a screen, digital outdoor advertising is also known as digital signage. Every six to eight seconds, digital billboards display messages from a handful of advertisers. You can also find digital signs free-standing on urban sidewalks or at college basketball games.
For Small Businesses
Outdoor signs are the most important form of outdoor advertising for small brick-and-mortar businesses. A business owner wants signage that communicates effectively from a distance. Additionally, it should be able to help the business get discovered and found. It should convey the company's brand image along with helping it get discovered.
Final Words
Local marketing works best with outdoor advertising. The only step left is choosing and deploying the right outdoor advertising type. Additionally, working with the right outdoor marketing agency in new york is important! Several marketing agencies are available on a local level, such as Plutus media, to assist customers with an effective local marketing campaign. Contact us here for more info on starting an outdoor campaign!